MeasureLINK™-MCS software
We appreciate your patience while we rebuild our online shopping portal. Please contact us directly to place an order.
MeasureLINK-MCS software is the key component of each MeasureReady™ MCS system. It facilitates field control, temperature control, measurement sequencing, and integration functions.
This flexible software allows the user to monitor the real-time performance of the MCS system and to construct measurement sequences from a set of predefined controls. The menu-driven graphical user interface (GUI) provides the ability to control field and temperature to a specific setpoint or to loop these parameters through a range of settings with a specified step value. The sequences can be saved and recalled for use in repeated measurements.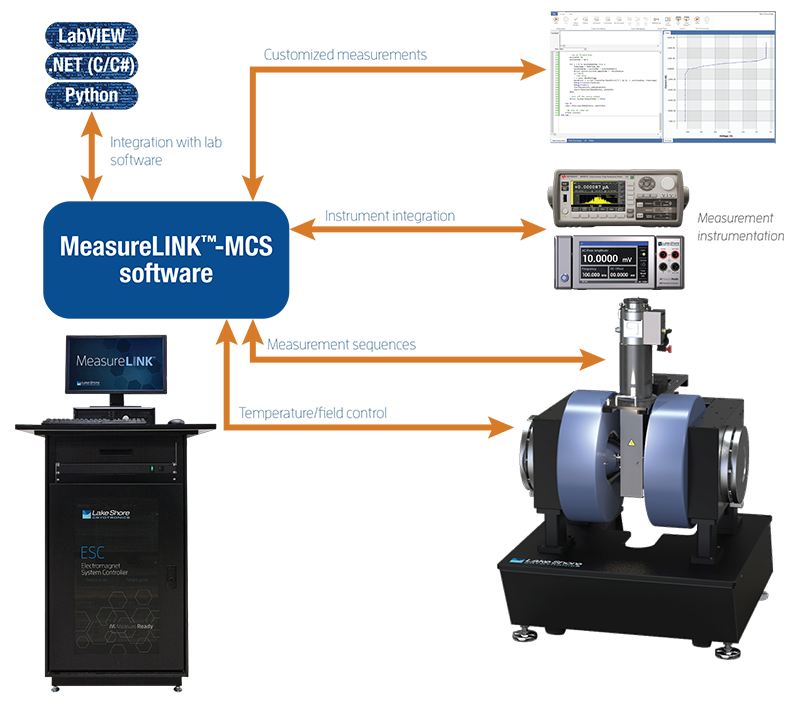 Home screen
Three main functions:
Sample setup
Sequencing
Scripting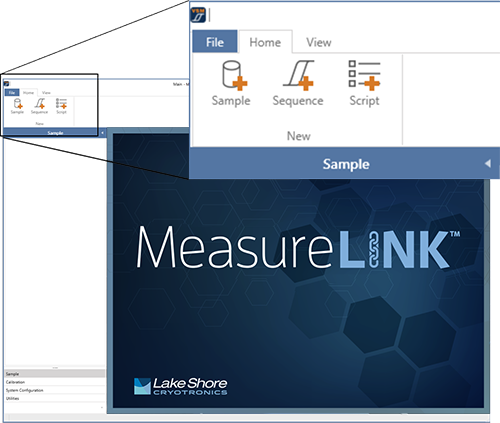 Sample setup screen
Associate sample information with a measurement sequence
Enter new sample information directly
Import sample information from a previously-saved file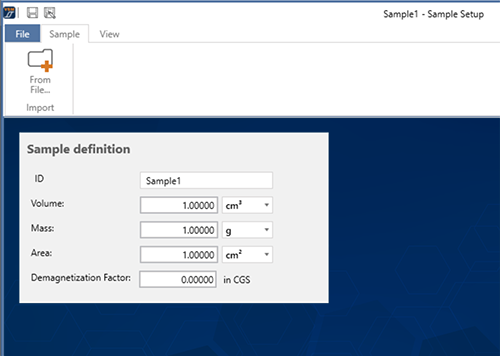 Sequence screen
Build a sequence of steps that define the desired measurement protocol
Choose from:
Measurement functions
Control functions
Go to field or temperature
Loop field or temperature
Custom measurements
Modified or specialized routines, previously defined by scripts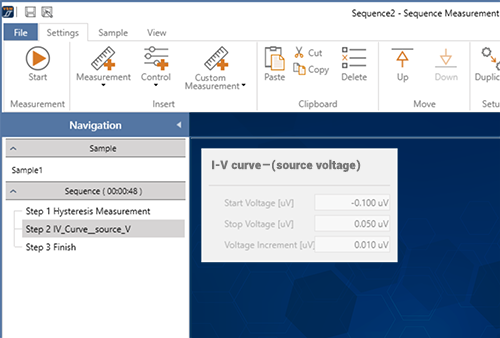 Script screen
Extend your system functionality by creating custom scripts
Implement nearly any measurement
Integrate third-party
Modify existing scripts
Import other scripts
Simpler and faster than writing code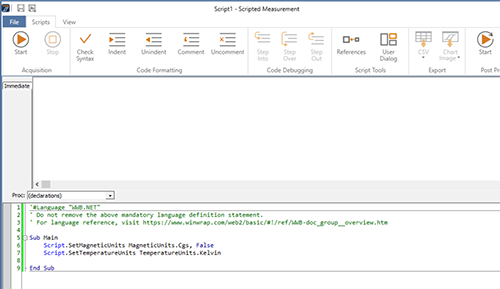 Scripting example:
I-V measurement
Loop through 20 voltage steps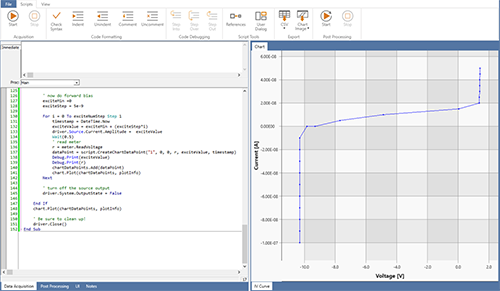 Scripting tool enables presentation of a simple user interface
Start voltage
Finish voltage
Number of steps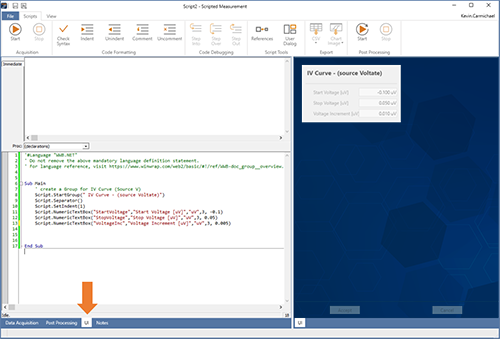 Once script is ready
Add to Custom Measurement list
Select and add the custom script to the sequence steps from the drop-down list
Appears exactly like built-in functions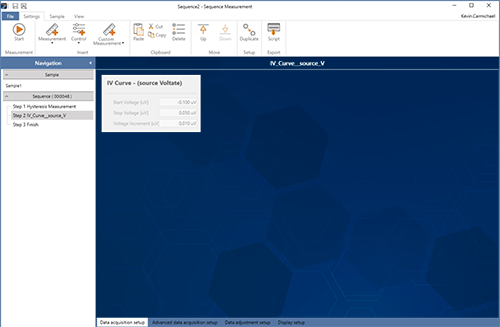 Customized measurement sequence
Executes sequential steps as defined
Presents UI steps such as data entry windows
Custom scripts execute like other steps
Data collection and graphing can be included