Built-in temperature conversion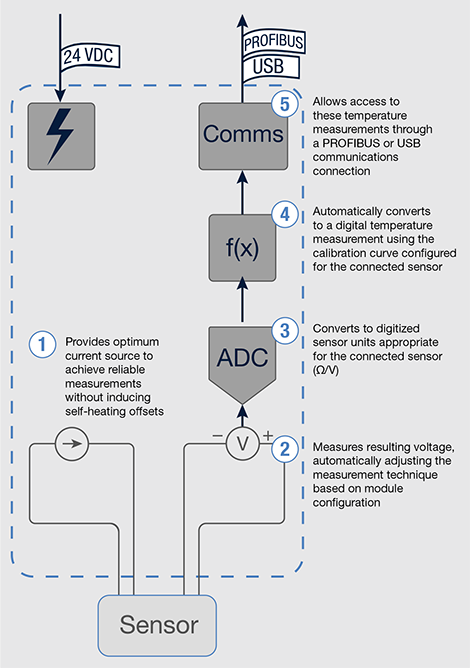 The process of converting from sensor units (ohms for RTDs and volts for diodes) to temperature values is extremely important and can be quite challenging. Many of the best cryogenic sensors (such as Cernox®) have unique calibration curves that change from device to device. Even sensors with common curves can become more accurate through the process of creating a unique calibration curve for those sensors.
Lake Shore's 240 Series modules take the time and risk out of performing these conversions, in a way that guarantees sensor calibration accuracy is not degraded. The product software features native support for the electronic calibration files provided with each Lake Shore calibrated temperature sensor and includes many of the standard temperature conversion curves for other common interchangeable sensors.
This allows 240 Series modules to communicate temperature values automatically after just a few minutes of initial setup.