Sample Holders and Kits
Lake Shore provides sample rod assemblies for room, cryogenic, and high temperature applications. The assemblies are available as permanently mounted integrated sample tail/holders or with threaded ends that allow holders to be interchanged. Sample holders for thin films, bulk materials, powders, and liquids are available.
Integrated sample tail/holders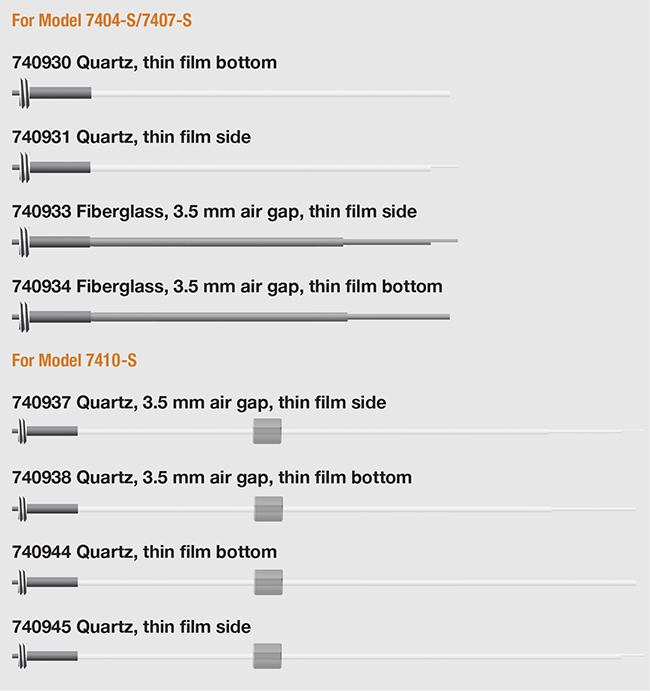 Sample tails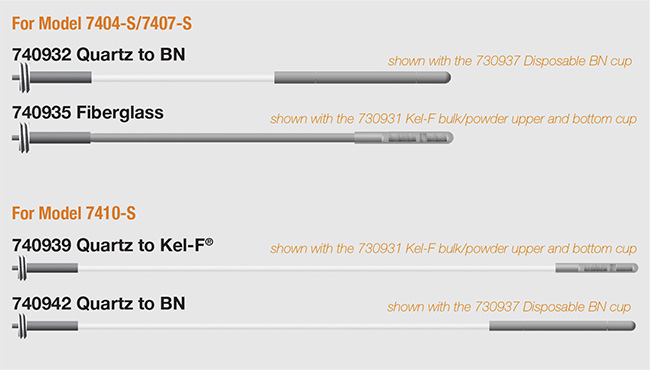 730931 Kel-F bulk/powder upper/bottom cup

730933 Kel-F thin film side

730934 Kel-F thin film bottom

730935 Kel-F liquid upper and bottom cup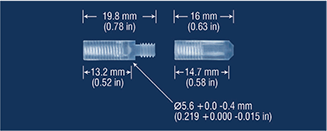 730937 Disposable BN cup

730938 BN thin film side

730939 BN thin film bottom

Recommended temperature usage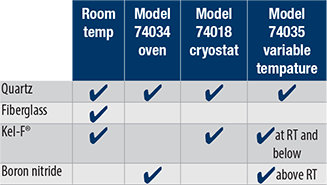 The following charts show which sample kits are included standard with different VSM system configurations.
7404-S and 7407-S system sample kits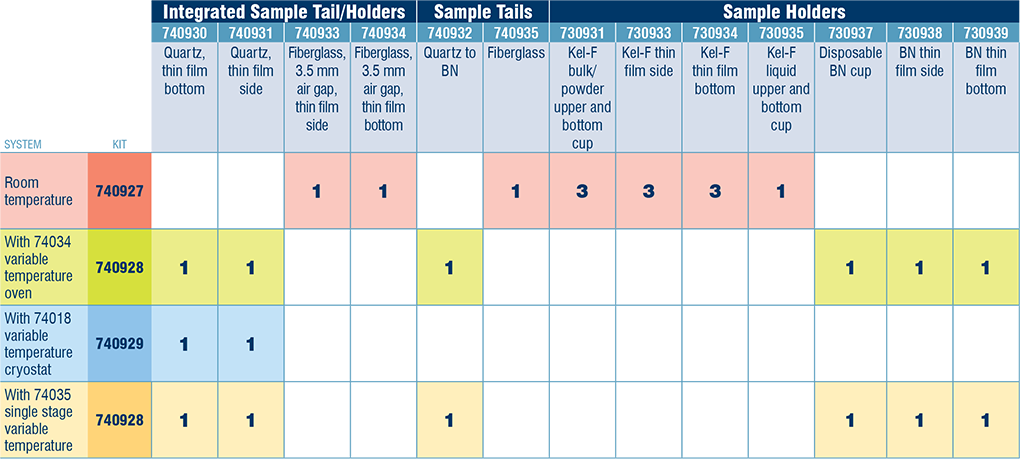 7410-S system sample kits