More about the MeasureReady 155 precision current voltage source
See and operate more easily with TiltView™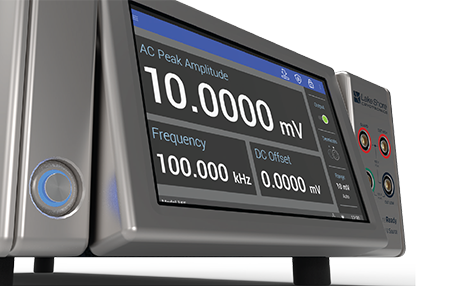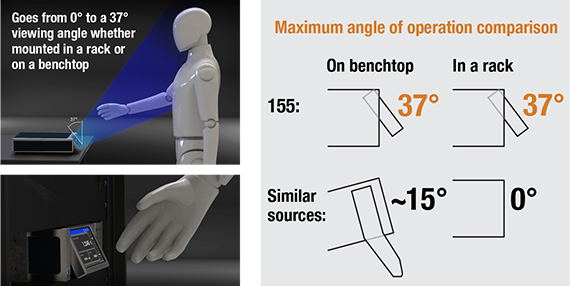 For applications where noise matters
The 155 precision voltage source and current source is designed for demanding scientific and engineering applications, where a high-quality, ultra low noise current source or low noise voltage reference is required, such as:
Precision DC I-V and C-V curve measurements of novel materials and early-stage devices

AC impedance measurements

Accurate resistance, magneto-resistance, and resistivity measurements

Low-noise bias voltages/currents for characterizing new heterostructures

High-accuracy device testing

Very low power excitation of sensitive materials like organics

Controlled characterization of low resistance and superconducting materials

Low-noise excitation of sensors for improved measurement accuracy

Hall effect measurements to determine carrier concentrations/mobilities

Variable temperature device/material characterization using a cryogenic probe station

Sensitive electrochemical experiments
155 rear panel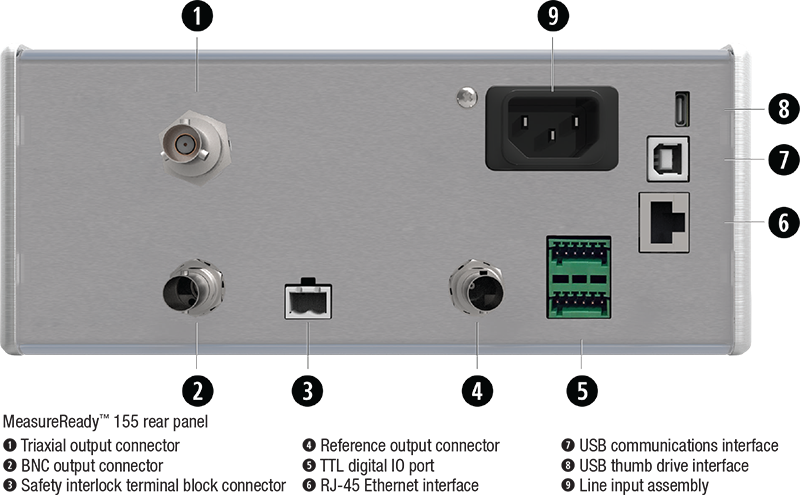 Full connectivity
USB and LAN connectivity provide convenient integration with systems using LabVIEW™, IVI.NET, and other software. Interfacing is straightforward using IVI-class drivers and industry-standard SCPI commands.
Options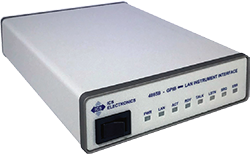 GPIB-LAN-CONVERT GPIB to LAN converter
For applications requiring IEEE-488 communications, this converter plugs into the instrument's LAN port and creates a GPIB-compatible interface. Note that network timing may be affected when using parallel to serial converters. Delays vary with the amount of data transferred and the converter's activity as messages are received.
Rack mounting kits