​Lake Shore exhibiting range of cryogenic sensor monitoring and control solutions at ASC in Denver
09/01/2016
Booth 48 to feature multi-input modules for large-scale superconducting magnet monitoring applications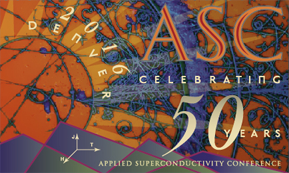 Lake Shore Cryotronics will showcase a range of cryogenic measurement, monitoring, and control products at next week's Applied Superconductivity Conference (ASC) exhibition in Denver. Among the new products featured will be new sensor input modules for reliable temperature monitoring in large-scale superconducting magnet applications.
Currently available on a pre-order basis, the 240 Series modules provide scientists with a precise, convenient way to remotely monitor cryogenic sensors in superconducting particle accelerators and other particle physics and high-energy applications employing distributed PLC-based control.
Lake Shore offers the modules in high-speed 2-input and high-density, cost-efficient 8-input versions, both of which can be easily networked to PLCs from Siemens, Rockwell Automation, and others. Temperature values are communicated directly to the PLC master device via the modules' built-in PROFIBUS interface, eliminating the need to use additional costly analog conversion equipment or complex PLC programming to generate temperature values.
The Model 240 circuitry allows for module-to-sensor cable runs of up to 300 m (984 ft), and the modules are optimized to work with Lake Shore Cernox™ RTD, platinum RTD and silicon diode sensors.
For more information, visit ASC Booth 48, where a 240 Series product demo will be on display to show how the DIN rail-mountable modules communicate with a PLC and the sensors and provide status and measurement data reporting on their front OLED display.