Microscopy magnet system
Designed to operate with the Lake Shore model ST-500 high stability microscopy cryostat, this system allows microscopy measurements to be performed in fields of 7 T. (Contact us if you require a system with higher fields.) The system comes with X-Y-Z translation stages for sample scanning and focusing, and is designed for magneto-optical imaging at helium temperatures.
Standard configuration
This system combines the Lake Shore ST-500 high spatial stability microscopy cryostat with a 7 T superconducting magnet. The magnet cryostat offers a 42 mm clear vertical bore providing easy movement of a 29 mm OD microscopy cryostat extension within the bore of the magnet. This allows the user to scan a 13 mm diameter region of the sample placed at the magnet centerline, located approximately 89 mm under the top flange of the magnet cryostat.
System features:
7 T vertical bore superconducting magnet
15 to 24 h cryogen hold time
42 mm ID room temperature bore
Ultra-low drift ST-500 microscopy cryostat
Temperature range from 3.5 to 325 K (420 K optional)
Precision XYZ translation stages
Full viewing of 16 mm diameter sample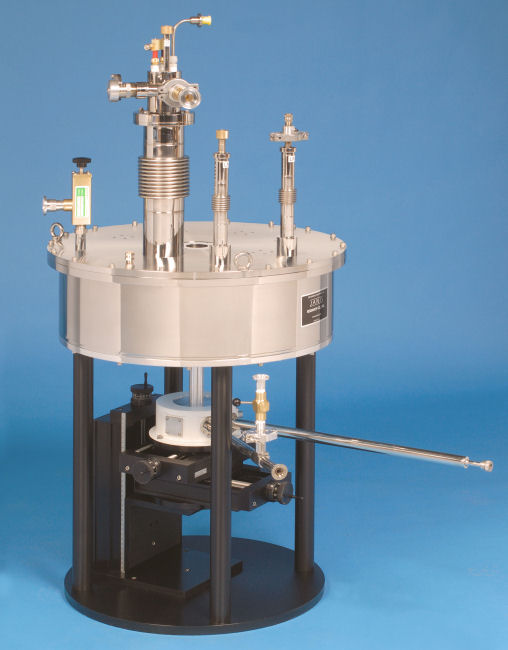 Microscopy magnet systems specifications
Sample environment
Operating temperature
Magnetic field
Optical access
Vacuum/UHV
3.5 K to 325 K
(420 K optional)
0 to 7 T
Yes