Test types—how we ensure sensor performance and quality control
Acceptance screening
100% of HR sensors undergo screening that:
Weeds out sensors that may experience early-life failures
Eliminates sensors that exhibit minor or major defects that might one day cause a failure to occur
Identifies defects and failures without exposing sensors to stresses that would merely weaken them
A full list of tests performed is on the overview page.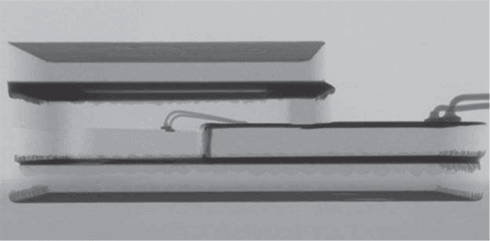 Lake Shore x-rays each sensor to verify the quality of the die attachment and to ensure sufficient clearance between the internal wires and lid.
Qualification testing
A sample group are tested to verify that all sensors in a manufactured lot are fit for service. They are put through punishing and stressful testing scenarios to verify the sensors' ability to survive in these conditions. Destructive analysis is also performed on some sensors to verify the quality of components at the completion of screening.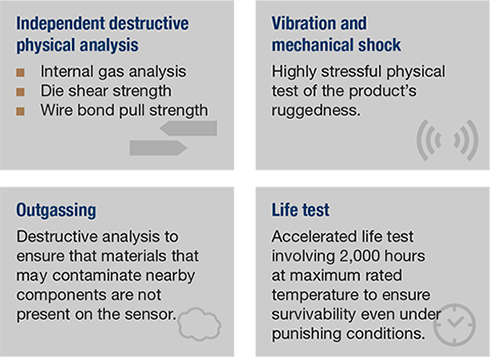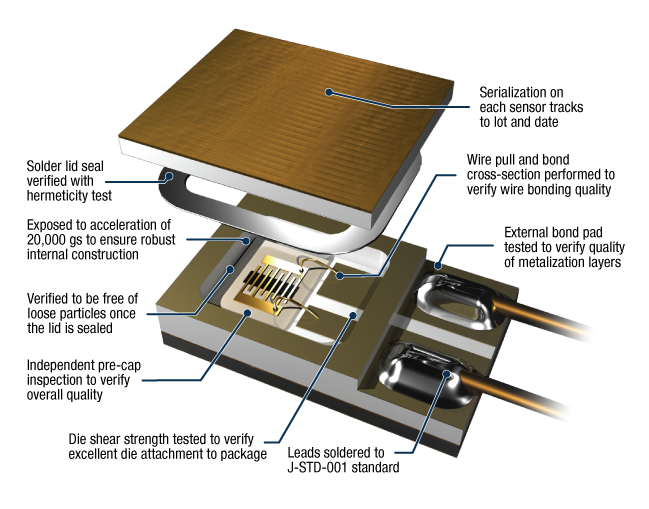 Scalable levels of testing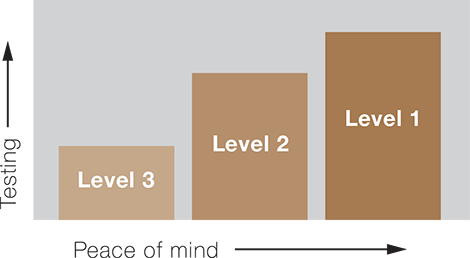 Due to the unique nature of projects, the level of testing and verification required for each project will change. To accommodate this, various degrees of testing and verification are available in the HR Series product line. This ranges from Level 3 sensors that undergo a limited subset of acceptance screening tests to Level 1 sensors which are fully screened and qualified for the highest confidence level possible. This allows sensors to be selected that are appropriately qualified for the application.
Other verification steps include:
Thermal shock conditioning and stabilization bake to settle the sensor into a stable temperature curve
Sensors are exposed to one week of continuous operation at elevated temperatures, then exposed to 100 thermal shocks between room temperature and liquid nitrogen (77.35 K) to weed out early-life failures
Sensor inspected for any visual defects at various stages of production