Integrate a Keysight B1500A parameter analyzer directly with your Lake Shore probe station
By installing the newly available Lake Shore drivers on the B1500A, you can efficiently probe and characterize early-stage devices and materials over a wide range of sample temperatures and magnetic field setpoints. The B1500A with EasyEXPERT™ software takes care of the measurements, whether for IV or pulsed IV characterization, and coordinates seamlessly with the Model 336 temperature controller and 625 superconducting magnet power supply (if applicable) to precisely record and control sample temperatures and magnetic fields throughout the run.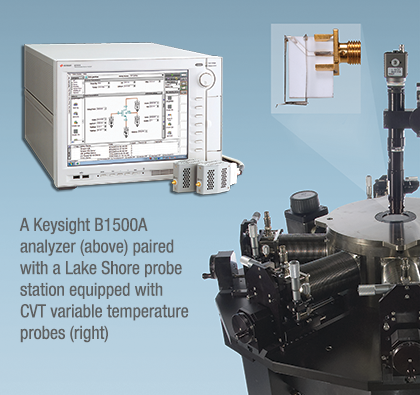 The new integrated variable temperature/variable magnetic field measurement solution from Keysight and Lake Shore provides convenient operation, with greater productivity and more reliable measurements.