We appreciate your patience while we rebuild our online shopping portal. Please contact us directly to place an order.

Applied Superconductivity

In the development of new superconducting products and systems, R&D continues to happen in the cryogenic domain. From one material to the next, resistivity and other physical properties change, so it is necessary to have ways to identify critical superconducting phase transitions.
Lake Shore offers instruments, sensors, and systems to help you explore the superconducting transition in superconducting device and circuit materials. Specifically, we provide solutions for:
High-resolution characterization of superconducting ultra-thin films and metamaterials
Temperature-controlled characterization when investigating superconducting material properties
Measurement of the Hall coefficient and resistivity as a function of temperature and field, including multilayer structures
Testing of RF/microwave properties in superconducting MEMS device R&D
Monitoring of superconducting magnet temperature in cryocoolers and dilution refrigerators
Analyzing superconducting filaments and their associated resistive barriers
Hall effect measurement of high temperature superconductors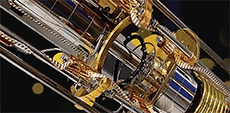 Related videos
Lake Shore Probe Stations
Model 372 Overview