Lake Shore Cryotronics named winner of Top Workplaces USA award
05/04/2021
Company also honored with the regional Columbus award for the seventh straight year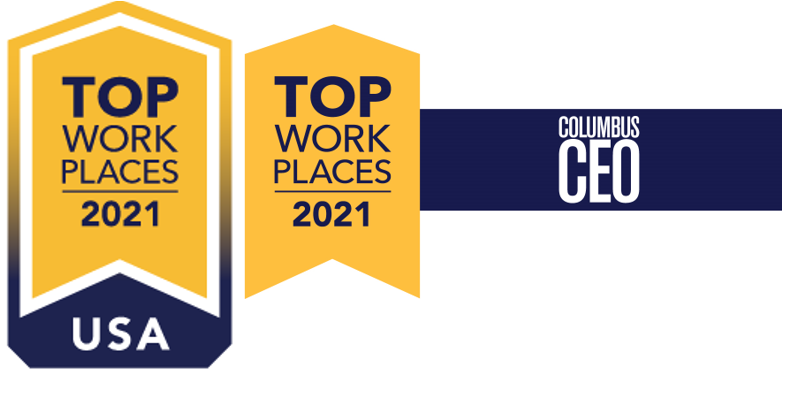 Lake Shore Cryotronics is proud to announce that it has once again made the list of Top Workplaces in the Columbus, OH region while also being named a Top Workplaces USA award recipient for 2021.
This is the seventh straight year the Westerville-based company has received the regional Columbus award by Columbus CEO Magazine in the midsize manufacturing category.
As with previous years, the magazine partnered with employee engagement technology partner Energage LLC to come up with the regional list, which is based solely on an employee survey administered by Energage. The anonymous survey measures 15 culture drivers that are critical to the success of any organization, including alignment, execution, and connection, just to name a few. Eric Rubino, Energage CEO, said, "Top workplaces draw on real-time insights into what works best for their organization so they can make informed decisions that have a positive impact on their people and their business."
As for the Top Workplaces USA recognition, this is the inaugural year for the award, which is issued by Energage and is built upon its 14-year history of surveying more than 20 million employees across 54 markets for the regional Top Workplaces awards. Several thousand organizations from across the country were invited, and more than 1,100 participated in the Top Workplaces USA survey.
Michael Swartz, Lake Shore Cryotronics President & CEO, said, "We are once again very pleased to have received the Columbus award, and we're especially proud that we also made the list of workplaces nationwide. The pandemic made 2020 a very challenging year for everyone, and from the outset, we tried to be responsive to everyone's concerns. But ultimately, our success came down to the daily actions of our employees. They adapted quickly and did what they could to ensure that we maintain a safe and positive work environment for everyone."
Lake Shore strives hard to create a positive workplace culture that fosters a great work environment and builds employee loyalty. Those joining the company can expect challenging and enriching assignments and a supportive team environment. For information relating to current job openings, visit our careers page.
About Energage
Energage is a purpose-driven company that helps organizations turn employee feedback into useful business intelligence and credible employer recognition through Top Workplaces. Built on 14 years of culture research and the results from 23 million employees surveyed across more than 70,000 organizations, Energage delivers the most accurate competitive benchmark available. With access to a unique combination of patented analytic tools and expert guidance, Energage customers lead the competition with an engaged workforce and an opportunity to gain recognition for their people-first approach to culture.  For more information, visit energage.com or topworkplaces.com.