For the fifth year in a row, Lake Shore Cryotronics receives Top Workplaces award
05/23/2019
Columbus CEO magazine award is based solely on results of employee surveys about their workplace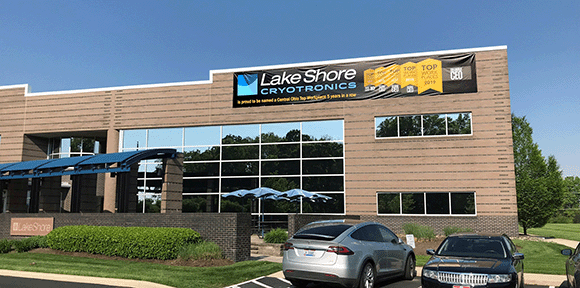 Lake Shore Cryotronics is proud to announce that it has once again made the list of Top Workplaces in the metro Columbus area.
This is the fifth straight year the company has received this award by Columbus CEO magazine.
For 2019, Columbus CEO partnered with Energage, LLC, a leading provider of technology-based employee engagement tools, to come up with the list. In all, 74 companies and organizations qualified, based solely on surveys about the workplace completed by their employees. The anonymous survey measured several aspects of workplace culture, including alignment, execution, and connection, just to name a few.
"Top Workplaces is more than just recognition," said Doug Claffey, CEO of Energage. "Our research shows organizations that earn the award attract better talent, experience lower turnover, and are better equipped to deliver bottom-line results. Their leaders prioritize and carefully craft a healthy workplace culture that supports employee engagement."
Lake Shore President & CEO Michael Swartz said, "The Lake Shore management team is again honored to have received this recognition for the fifth year in a row. I believe this award is partially a reflection of our management philosophy of moving decision-making down in the organization to encourage a culture of cooperation and autonomy."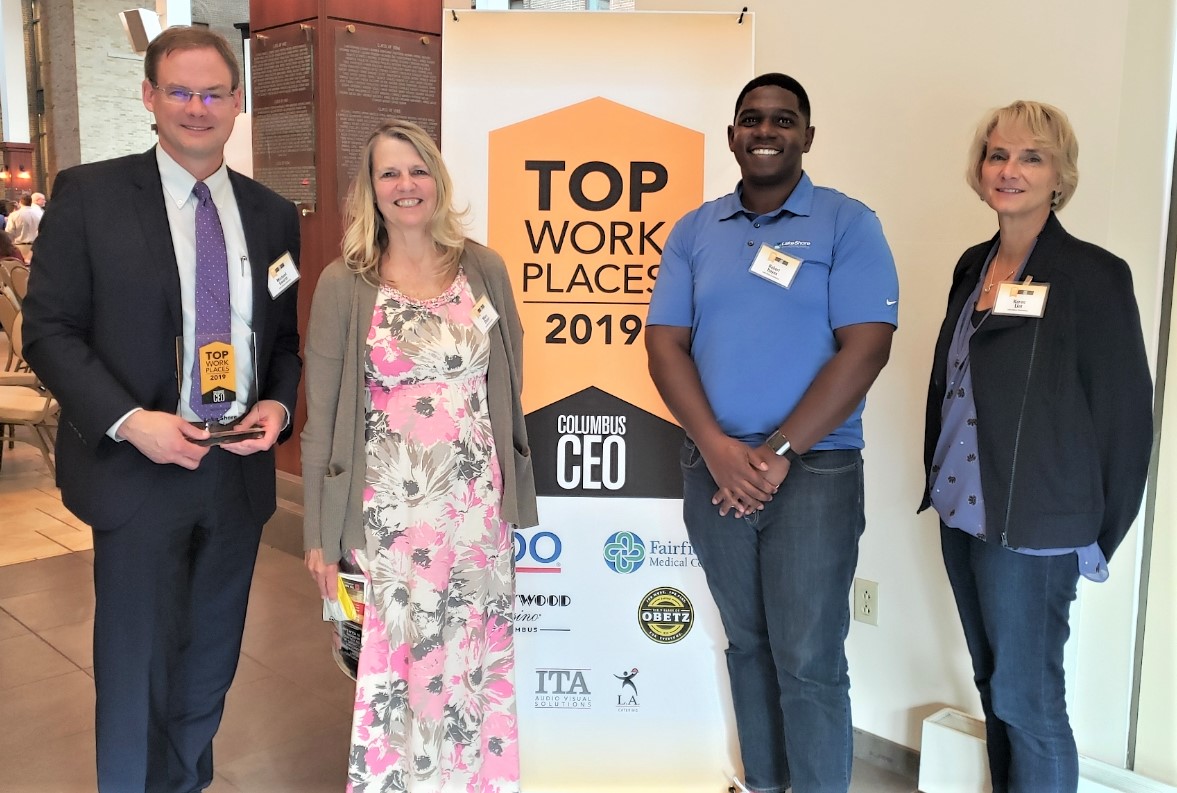 Attending the Top Workplaces awards dinner from Lake Shore were (left to right): Michael Swartz, President & CEO; Mary Stone, Benefits & HRIS Manager; Robert Hayes, Talent & Engagement Manager; and Karen Lint, COO.