Photovoltaic material measurement products focus of Lake Shore SPIE exhibit
08/14/2018
Company showcasing cryogenic probe station and current source solutions for material characterization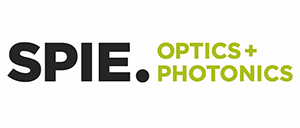 Lake Shore Cryotronics will be at the SPIE Optics + Photonics Exhibition in San Diego next week to discuss platforms optimized for the study of early-stage optical materials and devices.
High-performance solutions from Lake Shore include:
Cryogenic probe stations for performing electro-optical, DC, RF, microwave, and THz-frequency (75 GHz and up) measurements of materials and devices, including photovoltaic materials and semiconductor optoelectronic devices, in a variable temperature environment. These versatile platforms, which provide superior results and productivity when compared to traditional methods requiring manual immersion of devices in liquid nitrogen, include cryogen-free, CCR-based models, integrated magnet models, and stations supporting backside optical illumination of a sample (ideal for examining photosensitive materials with topside metallization). On display in Booth 339 will be the Model TTPX, an entry-level station well-suited for a wide variety of device measurements.
MeasureReady™ 155 precision I/V sources. Ideal for any application requiring a high-quality, low-noise source of current or voltage, these instruments provide a solid foundation for DC I-V and C-V curve, AC impedance, Hall effect, resistance, resistivity, and other fundamental material measurements. In addition, they support very low-power excitation of sensitive materials, like organics, and feature an in-phase AC reference output, which provides a convenient way to sync up with a lock-in amplifier to detect extremely low signal levels in the presence of other noise sources—a scenario common for semiconductor device measurements. The 155 sources are also simple to operate, with a smartphone-based touchscreen interface, allowing for quick setup and use in labs regularly performing rapid testing of various devices. Please stop by Booth 339 to see a demonstration of how easy the instrument is to use.
Hall effect measurement systems for determining the mobility and carrier concentration of materials, including wafer-scale materials, as a function of temperature and field. These robust systems facilitate a broad range of research applications, including photovoltaic, organic electronic, transparent conducting oxide, III-V, and III-VI semiconductor research, and include an AC field Hall option for characterizing materials with very low mobilities (down to 0.001 cm2/V s). Systems can also be specified with optical access for exposure of samples to different wavelengths of light via a laser or a fiber optic connection.