​8600 Series VSM to be focus of Lake Shore Cryotronics exhibit at MMM
10/26/2017
Visit Booth 23 to learn more about new magnetometer for fast, convenient material characterization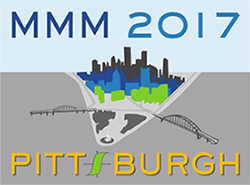 Lake Shore Cryotronics will be at the 62nd Annual Conference on Magnetism and Magnetic Materials (MMM) in Pittsburgh Nov. 7 – 9 to discuss their new high-performance, convenient-to-use 8600 Series VSM system for magnetic material characterization.
The electromagnet-based VSM raises the bar for magnetometer performance and convenience, combining high sensitivity (25 nemu), rapid measurement speed (10 ms/pt), and simple operation in a system that enables researchers to perform more science in less time.
Featuring a clean, ergonomic design that simplifies user interaction with the system and ensures repeatable measurements, the 8600 Series especially benefits research involving first order reversal curve (FORC) measurements, flying through complex FORC data collection sequences in a fraction of the time required on previous systems. The series is also ideal for research into low-moment materials, such as ultra-thin magnetic films, nanowire arrays and particles, dilute magnetic semiconductors, and paleomagnets.
Flexible and adaptable, the VSM can be used to characterize properties of solid, thin film, powder, and liquid samples over a 4.2 K to 1273 K temperature range and at variable fields to 3.26 T.
The 8600 Series software simplifies VSM control, and combines standard predefined measurement routines with configurable field and measurement loops to provide a flexible data acquisition environment. In addition, it features an integrated scripting tool, which enables users to extend the existing routines with an open-ended software scripting language that can be used to perform customized measurement protocols and interface with third-party lab equipment.
For more about Lake Shore VSMs, visit www.lakeshore.com or Booth 23 at MMM. Company representatives will be on-hand to discuss Lake Shore's full range of magnetic material characterization and test solutions, including: