​Cryogenic probe stations and new VSM to be focus of Lake Shore MRS Spring exhibit
04/12/2017
Visit Booth 300 to learn more about precision systems and instruments for material characterization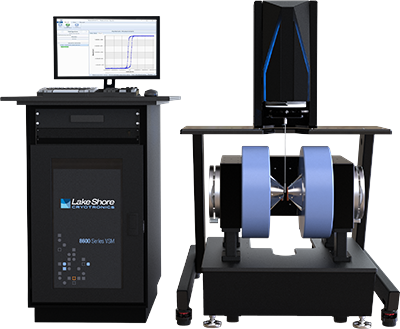 Lake Shore Cryotronics will be discussing their latest in time-saving systems and instruments for material characterization at next week's MRS Spring Exhibit in Phoenix.
Representatives will be on-hand in MRS Booth 300 to answer questions about their cryogenic probe stations and new electromagnet-based 8600 Series VSM, and will be asking for feedback on a precision current/voltage source currently in development by Lake Shore.
On display in Lake Shore's booth will be their affordable Model TTPX probe station, an entry-level cryogenic station capable of making a wide variety of non-destructive, standard electrical device measurements. Lake Shore offers a full line of micro-manipulated cryogenic probe stations for on-wafer DC, RF, microwave, or THz frequency (75 GHz and up) measurements at temperatures as low as 1.6 K and in fields to over 2 T.
Lake Shore characterization platforms enable researchers to obtain physical property measurements faster and with far less uncertainty when it is necessary to know responses as a function of temperature, particularly when studying the effects of magnetic field and magnetic material characteristics.
The 8600 Series VSM is the company's latest in specialized systems for magnetics research. It offers a 4.2 K to 1273 K available temperature range and fields to 3.26 T, and offers measurement sensitivity up to 33-nemu, 10 ms/pt measurement speed, and simple operation, allowing researchers to perform more science in less time. The VSM especially benefits research involving low-moment magnetic materials and first order reversal curve (FORC) measurements, flying through complex FORC data collection sequences in a fraction of the time required on previous systems.
Also at MRS Spring, Lake Shore will have on-hand a prototype for an innovative new precision current/voltage source. It provides users with a precise, low-noise supply of current or voltage, particularly useful when performing I/V curve and other fundamental material measurements. The first of Lake Shore's planned new MeasureReady™ line of "built for science, designed for people" characterization products, the source is as easy to use as a smartphone with an uncluttered touchscreen display, full Bluetooth, Wi-Fi, USB, or LAN connectivity, and a unique mobile app for remote monitoring.