Lake Shore exhibiting photovoltaic material measurement solutions at SPIE event
08/23/2016
Cryogenic probe stations, THz measurement solutions to be highlighted at SPIE Optics + Photonics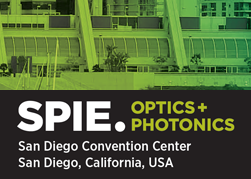 Lake Shore Cryotronics will be discussing their cryogenic probe stations, a new terahertz (THz) frequency contact probing arm option, and their THz-based materials characterization system at the SPIE Optics + Photonics Exhibition in San Diego, Aug. 30 – Sept 1.
Lake Shore cryogenic probe stations offer a convenient, reliable way to measure electro-optical, DC, RF, or microwave properties of early-stage devices and materials, including novel photovoltaic materials, at temperatures as low as 1.6 K. Applications include research into optical properties of nanostructured materials, the electro-optical spectroscopy of charge carriers, and semiconductor optoelectronic devices and materials.
A number of probe station versions are available from Lake Shore, including cryogen-free CCR (closed-cycle refrigerator) models and an affordable, entry-level version (the Model TTPX), which will be on display in their booth (#632) during the exhibition. Also available: versions equipped with a superconducting magnet or electromagnet for investigating magneto-transport parameters of ferroelectric and magneto-resistive devices.
In addition, for those interested in performing high-frequency contact measurements as a function of temperature and field in their cryogenic probe station, Lake Shore will be answering questions about their THz-frequency contact probing arm option. This unique option enables S-parameter characterization via precise on-wafer probing of millimeter wave devices and materials at 75 to 110 GHz (WR10) or 140 to 220 GHz (WR5.1) frequencies in a cryogenic environment. This option is particularly valuable to researchers developing next-generation electronics, including new MMIC, MEMS, LNA, and THz detector devices, and radio astronomy components.
Attendees can also learn about the 8500 Series THz system for materials characterization. This fully integrated, non-contact measurement platform uses THz-frequency energy and a low-temperature, high-field cryostat to measure material spectroscopic responses across a wide range of frequencies, temperatures, and field strengths. It is unique because it uses a continuous wave (CW) spectrometer for higher spectral resolution, producing spectral profiles that can reveal interesting phenomena not detectable with conventional characterization techniques. The THz system is especially useful in transparent conductive oxide and dielectric material research.