​Lake Shore Cryotronics again named one of the Top Workplaces in Central Ohio
05/05/2016
Award recognizes regional companies who rank highest based solely on employee survey responses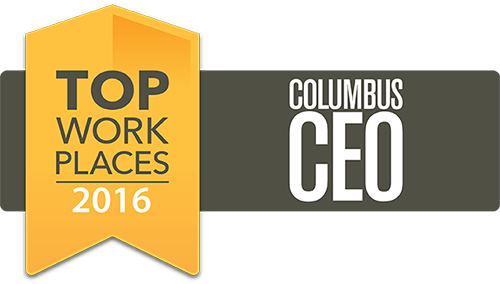 Lake Shore Cryotronics announced today that for the second year in a row the company has been named one of the "Top Workplaces" in central Ohio.
Presented by Columbus CEO magazine and employee survey firm WorkplaceDynamics, the award recognizes companies and organizations who ranked highest based on how their employees complete questionnaires about their workplaces.
The survey weighed responses to 23 statements to determine how companies measure up in key areas, including direction and values, execution on plans, connection with employees, training and work/life balance, relationships with managers, employee engagement, and pay and benefits, according to Columbus CEO, which published the lists of 2016 award-winners in its May issue. Lake Shore was among 25 midsize organizations (125 to 349 employees) in the central Ohio region who received the award.
"We are proud of having won this award again," said Michael Swartz, Lake Shore President and CEO. "The heart of this award is based on what employees think about working for their organization. So this award is really a collective recognition of the efforts that each and every employee takes to fostering an environment of purpose, collaboration, and inclusion."
As highlighted in the TopWorkplaces.com profile of the company, Lake Shore employee responses included statements such as:
"This is a place where everyone is respected and encouraged, both personally and professionally"
"I love my job because of its flexibility and the genuine concern for my personal and professional life"
"Ideas are valued—it even provides many resources for risky ideas."
For more information about the Top Workplaces awards, visit www.topworkplaces.com.