Material characterization, cryogenic thermometry products to be focus of Lake Shore's APS meeting exhibit
02/25/2015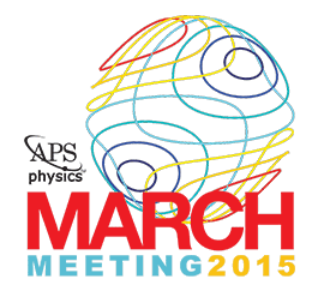 Lake Shore Cryotronics will discuss its materials characterization platforms and precision measurement instrumentation at the upcoming American Physical Society (APS) March Meeting in San Antonio.
At APS Booth 601, visitors to the March 2 – 6 meeting can learn more about Lake Shore's Hall effect measurement, terahertz (THz) frequency material characterization and magnetometer systems, as well as its range of cryogenic probe stations and cryogenic measurement solutions for physics research.
For solid-state physics research, Lake Shore products enable scientists to obtain new insights faster and with far less uncertainty, particularly when it is necessary to know physical property responses as a function of temperature and field. Lake Shore also provides thermometry technology for monitoring of cryogenic systems in large particle accelerator and plasma physics research projects.
Lake Shore representatives will be available at the APS exhibit to discuss its:
Turnkey 8500 Series THz system for materials characterization. The fully integrated platform uses non-contact THz energy and an integrated low-temperature, high-field cryostat to measure spectroscopic responses across a range of frequencies, temperatures and field strengths.
Model 8425 DC Hall measurement system for non-destructive testing of wafer-scale materials in a temperature-controlled, high-vacuum probing environment. It combines the advanced Hall measurement capabilities of Lake Shore's 8400 Series Hall effect measurement system with the flexibility of its CRX-VF probe station, making it ideal for a number of applied physics and R&D applications.
Other Hall effect systems, including those offering an AC field Hall measurement option for characterizing materials with very low mobilities (down to 0.001 cm2/V s).
Cryogenic temperature sensors and instruments, including its industry-leading Cernox™ thin-film RTD sensors and new Model 372 AC resistance bridge/temperature controller for continuous cryogenic control and measurement of extremely low impedances of superconducting materials.
Magnetic measurement instruments as well as alternating gradient magnetometers (AGMs) and vibrating sample magnetometers (VSMs) for more advanced magnetic materials characterization.
Also at APS, Lake Shore will also be answering questions about its line of cryogenic and cryogen-free probe stations with options available for DC, RF, and microwave probing of devices and materials at variable temperatures, and will be showcasing its entry-level TTPX model with a demonstration probe station set up in its booth.
In a related activity, Lake Shore's Dr. David Daughton will be presenting on the "Electrical Properties of Tetragonal-PZT Thin Film Capacitors from 5 K to 300 K" during the Monday, March 2, Focus Session: Proper and Improper Ferroelectrics, in Room 006A of the conference. For this research, automated electrical testing of thin PZT and Nb-doped PZT thin film devices at variable temperatures was performed in a CRX-4K probe station.
In addition, at APS, Lake Shore will be discussing ongoing work with several companies and university researchers to develop THz-frequency, on-wafer contact probing for cryogenic applications. To learn more about this industry/university collaboration, stop by the Lake Shore booth.