Lake Shore to feature cryogenic instruments, sensors, and systems at LT27 conference
08/04/2014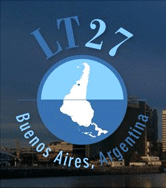 Lake Shore Cryotronics will be discussing its suite of cryogenic temperature instruments, sensors, and systems at the 27th International Conference on Low Temperature Physics (LT27), Aug. 6 –13 in Buenos Aires, Argentina.
Lake Shore temperature instruments support measurement at multiple critical points and are ideal for use in ultra-low temperature lab research as well as He-3, ADR, and advanced dilution refrigerator applications. The popular Model 336 controller supports automated temperature control down to 300 mK, and the Model 350 controller supports measurement as low as 100 mK. Both controllers include up to eight sensor input and four independent control outputs.
The soon-to-be-released Model 372 AC resistance bridge features a dedicated input for continuous low temperature control and measurement to below 10 mK, and the Model 224 monitor offers high sensitivity and 12 independently configurable inputs for measurement down to 300 mK.
Lake Shore's line of industry-leading temperature sensors includes Cernox™ thin-film RTD sensors, silicon diodes, germanium, and ruthenium oxide sensors, platinum RTDs, and other specialty sensors for use in environments from less than 20 mK to over 1,500 K.
Among the variety of materials characterization systems Lake Shore offers are:
A new terahertz (THz) characterization system that uses THz-frequency energy and a cryostat to measure material responses across a range of frequencies and field strengths, and temperatures from 5 K to 300 K.
Cryogenic probe stations for studying materials and early-stage devices in a precisely controlled environment, at temperatures as low as 1.6 K (Model CPX).
Hall measurement systems with closed-cycle refrigerator options for performing Hall effect measurements as a function of temperature.
Magnetometer systems (VSM/AGMs) for characterizing magnetic properties over a range of temperatures, as low as 4.2 K with the 7400 Series VSM .
The Low Temperature Physics Conference promotes the exchange of information and views among the members of the international scientific community in various areas of low temperature physics and features presentations by some of the highest representatives of the field.
For more information, visit LT27 Booth 14.