VSM/AGM systems and magnetic instruments focus of Lake Shore's Intermag exhibit
04/29/2014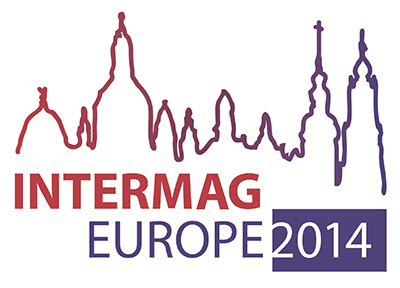 Lake Shore Cryotronics will be discussing magnetometer systems and magnetic measurement instruments at the May 4–8 IEEE International Magnetics Conference (Intermag) in Dresden, Germany.
During the conference, Lake Shore will be available to answer application-related questions about its industry-leading vibrating sample magnetometer (VSM) and alternating gradient magnetometer (AGM) systems. Used for characterizing the DC magnetic properties of materials as a function of magnetic field, temperature, and time, Lake Shore's VSM and AGM systems offer high sensitivity, accuracy, and speed, as well as a wide temperature range (4.2 K to 1273 K) and variable fields to >3 T.
The systems are very useful for the study of the magnetic properties of thin films; nanomagnetic composites, dots, wires, and arrays; magnetic multi-layers and hetero-structures for spintronics (GMR, TMR); diluted magnetic semiconductors; ferrite and rare-earth permanent magnet materials; and geomagnetic samples. Because of their sensitivity and speed, Lake Shore MicroMag™ VSMs and AGMs are particularly good at performing first-order-reversal-curves (FORC) measurements, which are indispensable in determining the distribution of switching fields and interaction fields in magnetic materials.
Also during Intermag, Lake Shore will be answering questions about its gaussmeters, fluxmeters, Hall probes, and Helmholtz and search coils. In addition to manufacturing testing/QC applications, gaussmeters and Hall probes are used in research labs to compare the magnetic fields of various materials and explore magnetic phenomena.
Plus, Lake Shore will be discussing its:
New terahertz (THz) materials characterization system for measuring spectroscopic responses across a range of frequencies, temperatures, and field strengths; this integrated platform is specifically designed for characterization of research-scale magnetic and electronic materials.
Cryogenic probe stations with integrated in-plane and out-of-plane magnets for DC, RF, and microwave probing of materials as a function of temperature and field.
Hall effect measurement systems for performing Hall effect and magnetotransport measurements as a function of temperature and field.
Lake Shore will be represented at Intermag by Brad Dodrill, Senior Scientist and VP of Sales, and Shane Hritz, International Sales Director, as well as Dr. Detlef Cieslikowski of Cryophysics GmbH, Lake Shore's distribution partner in Germany, Austria, Finland, and Sweden.
For more information, visit Booth 13 at Intermag.