Lake Shore launches blog to share and encourage physics and materials research
10/04/2013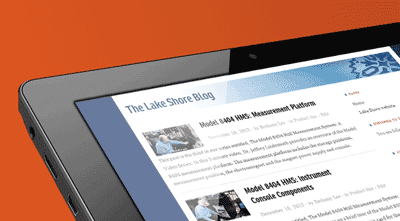 Lake Shore announces the addition of a blog to its website, to provide customers with new insights into tools and techniques for low temperature and magnetics research. The Lake Shore website, which today serves as a reference for research scientists globally, will now provide videos, product tips, and new developments in material characterization research in regular blog posts.
The Lake Shore blog will address topics of interest to its customers and fellow scientists, and encourage collaboration and debate. Posts like the recent Model 8404 Hall measurement system video series explore Hall effect measurements and the difference in AC and DC field measurement techniques.
Readers can also expect:
Case Studies: customer success stories, current research projects and applications.
Product Tips and Applications: Lake Shore's team of engineers, scientists and service experts will answer customer questions and offer insights to help get the most out of Lake Shore products.
Research: guest posts by Lake Shore physicists and engineers about current projects and investigations.
People: research and achievements of Lake Shore and other industry experts.
News: a first look at new Lake Shore products, announcements, and appearances at conferences and technical presentations.
"As their colleague in research, Lake Shore's customers turn to our service and technical sales team for their expertise in low temperature and magnetics experiments. The blog is a great new way for us to collaborate and share knowledge faster," says Rob Ellis, VP Strategic Planning. "We anticipate it will be a useful tool for generating discussion as well as highlighting our colleagues' and customers' work."
Lake Shore will post to the blog regularly. Readers can subscribe at https://blog.lakeshore.com/ or follow @LakeShoreCryo on Twitter for the latest in materials characterization research news.