Lake Shore to demonstrate software for THz materials characterization system at IRMMW-THz conference
09/01/2013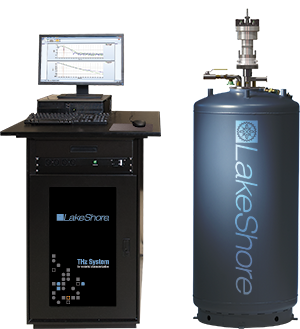 Lake Shore will be demonstrating software for its prototype terahertz (THz) materials characterization system at the upcoming International Conference on Infrared, Millimeter and Terahertz Waves (IRMMW-THz), September 1 to 6 in Mainz, Germany.
The demo, which can be seen at booth 16 in the Congress Center Mainz (Rheingoldhalle), is designed to show the platform's intended overall ease of use and range of advanced measurement capabilities. Lake Shore has designed the terahertz system as a fully integrated platform for exploring phenomena in emerging electronic and magnetic materials over a range of temperature and fields using non-contact THz-frequency energy.
The company has slated the system for delivery in early 2014 and is entering the final step in its efforts to commercialize a THz-based system for widespread materials research use. Several key research facilities in the U.S. are already using alpha units of the system to gain valuable insight into molecular solids, thin films, and other semiconductor devices.
THz characterization is of particular interest to researchers working in various fields of university, government, and private industry research because a number of important electronic and magnetic phenomena align with these frequencies. THz excitation is well matched to the energy levels of novel phenomena as well as the feature sizes of development-grade electronic materials. The Lake Shore system provides for high-frequency measurements to above 1 THz, to temperatures as low as 4 K and magnetic fields to 9 T.
In addition to the THz system, Lake Shore representatives will also be available to discuss the company's entire portfolio of variable temperature and magnetic field measurement solutions during the IRMMW-THz conference. Lake Shore offers a wide selection of probe stations, vibrating sample magnetometers (VSMs), and Hall effect measurement systems for exploring the properties of next-generation materials, as well as industry-leading cryogenic temperature sensors, controllers, and monitors.
The IRMMW-THz conference is the oldest and largest continuous forum specifically devoted to the field of ultra-high-frequency electronics and applications. This year, Lake Shore is a Silver Sponsor of the conference.