Lake Shore to exhibit Hall effect and THz materials characterization systems at SEMICON West 2013
07/02/2013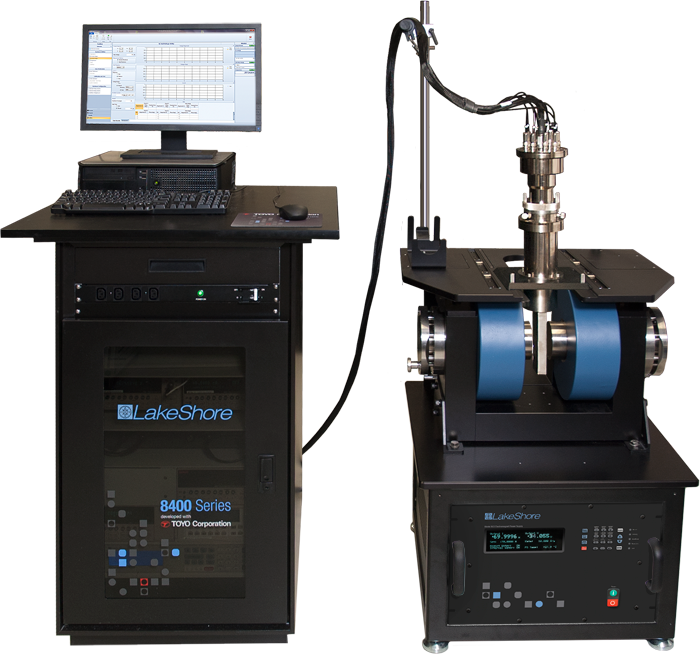 At SEMICON West, July 9–11 in San Francisco, we will highlight our range of industry-leading materials characterization solutions, including our Hall effect systems, prototype terahertz (THz) characterization system, and probe stations.
From our Hall effect measurement system line, we will showcase our Model 8404 AC field system. Developed in collaboration with TOYO Corporation of Japan, the Model 8404 includes a unique AC field Hall measurement option that enables users to characterize materials with Hall mobilities down to 0.001 cm2/V s, lower than is possible using traditional DC field Hall measurement techniques. This feature allows for easier measurement of emerging semiconductor and electronic materials, such as those being developed for photovoltaic and thermoelectric materials, new display technologies, organic electronics, and high power devices.
Our prototype terahertz system enables researchers to explore phenomena in emerging electronic and magnetic materials over a range of temperature and fields using non-contact THz-frequency energy. Several key research facilities in the U.S. are currently using alpha units of the system to gain valuable insight into molecular solids, thin films, and other semiconductor devices.
We also offer a comprehensive line of cryogenic, magnet-based, load-lock, and high vacuum micro-manipulated probe stations. Our probe stations enable reliable, unattended measurements of electrical, electro-optical, DC, RF, and microwave properties of materials and test devices at cryogenic temperatures and under the application of magnetic fields up to 30,000 gauss. These important capabilities are vital to advancing the development of semiconductors, nanoscale electronics, spintronic devices, and superconducting RF MEMS devices.
"We are looking forward to SEMICON and to demonstrating how our array of materials characterization capabilities can benefit engineers, scientists, and others in the microelectronics industry," VP of Sales Brad Dodrill said. "Lake Shore is continually looking to improve our products in order to help customers advance their research in developing exciting new electronic materials and technologies."
SEMICON West attendees can meet with Lake Shore product experts at booth 6160 in the North Hall, or visit www.lakeshore.com for more information.
The annual SEMICON West conference is the premier event for showcasing new products and technologies from the global microelectronics industry. Technologies include micro-electromechanical systems (MEMS), photovoltaics (PV), flexible electronics and displays, semiconductors, nanoelectronics, and solid state lighting (LEDs).