Lake Shore appoints Keith Ramsey as Marketing Manager
05/08/2012
New Marketing Manager to guide growth and expansion into new markets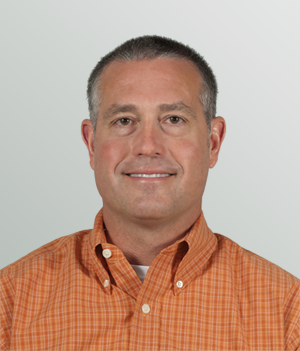 Lake Shore announces that it has appointed Keith Ramsey as Marketing Manager. Mr. Ramsey will focus on expanding Lake Shore's international leadership in markets for cryogenic temperature and magnetic measurement instrumentation as well as systems for the characterization of magnetic and electronic materials.
Mr. Ramsey comes to Lake Shore after more than 20 years at Battelle Memorial Institute in Columbus, OH, where he served as a technical leader, elevating the Battelle Cleanroom Microfabrication Group from a small research team to become the nation's leader in metallic mesh thin film coating manufacturing for aerospace windows and domes. Lake Shore utilizes similar thin film processes in some of its advanced sensor products, and the company is active in the aerospace market.
While at Battelle, Mr. Ramsey served as the primary marketing lead and business developer serving numerous US DOD clients, aerospace prime contractors and infrared window and dome manufacturers. He holds a Masters of Science degree in Electrical Engineering from The Ohio State University and a Bachelors of Science degree in Physics from Miami University.
"Mr. Ramsey's addition to our team adds a unique combination of technical and marketing skills that is perfect for leading Lake Shore's growth as we expand into new markets and extend our product offerings," said Rob Ellis, Vice President of Strategic Planning. "His scientific and engineering expertise, along with client relationship and communications skills will be a significant factor in helping to expand Lake Shore's market presence and further strengthen our relationships with the technical communities we serve."