Lake Shore expands their family of DSP gaussmeters
09/29/2005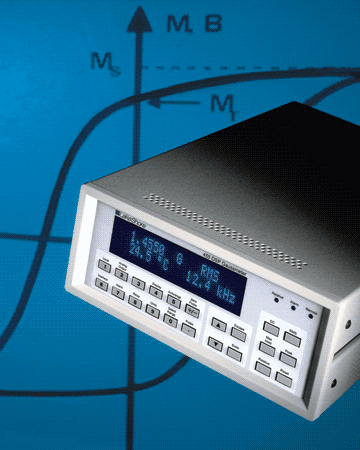 ​Lake Shore Cryotronics is pleased to introduce the Model 455 gaussmeter, the latest addition to their family of DSP gaussmeters. Available for shipment in January 2006, the Model 455 is designed with ease of use and functionality in mind. Features including digital signal processing (DSP) technology, DC to 20 kHz AC frequency response, peak field detection to 50 µs pulse widths, DC accuracy of 0.075%, 5¾ digits of display resolution, and temperature compensation give it the performance capabilities required to address demanding industrial and scientific applications.
High performance is coupled with ease of use, as frequently used functions are conveniently accessible via one or two keystrokes from the front panel. The easy to read message-based display exhibits the probe temperature, as well as frequency when operating in RMS mode. The Model 455 combines performance and versatility at an affordable price. For added functionality and value, the Model 455 includes a standard Lake Shore Hall probe.
For more information on the Model 455 DSP gaussmeter, contact:
Lake Shore Cryotronics, Inc., 575 McCorkle Boulevard, Westerville, OH 43082;
Tel: (614) 891-2244; Fax: (614) 818-1600; E-mail:
info@lakeshore.com
.