Modular Characterization Systems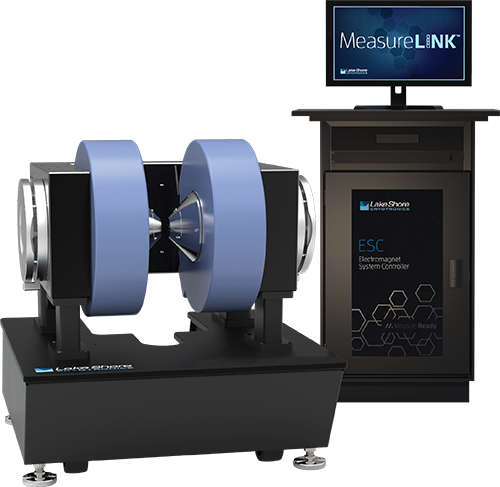 MCS Series modular characterization systems
Research platforms that quickly adapt to a wide range of material characterization applications, now and into the future.
MCS-EMP electromagnet platform features
Key features
Variable magnetic fields to over 3 T
Low-noise 4-quadrant power supply
Integrated teslameter for closed-loop field control
MeasureLINK™-MCS control software license and script library
Measurement options
Fully-integrated measurement modules, e.g., Hall effect
Measurement instrumentation
Variable temperature
Sample holders
Ferromagnetic resonance (FMR)*
Typical applications
Electronic/electro-transport measurements
Magnetic/magneto-transport measurements
Specialized, customer-built measurements
*CPW, Helmholtz coils, cables, and FMR instrument from NanOsc Instruments AB required
We appreciate your patience while we rebuild our online shopping portal. Please contact us directly to place an order.